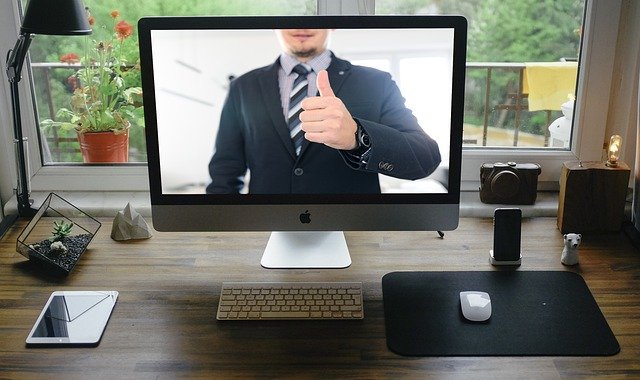 Remote working is becoming the trend for more and more companies globally. Companies are offering their employees the opportunity to work from home, often in response to employee preference.
Technological developments, like cloud-based systems and near-universal wireless internet access, provide accountability for remote workers, making it easier than ever to work from anywhere.
There are different arguments for remote working – both for and against. These typically center around how different employers perceive remote working; some embrace remote work, while others believe having employees physically in the office is what's required for success.
The expectations for remote employees have increased since the movement's early days when everyone was still finding their feet in this new way of working. Today, remote work is a default for millions of employees. But, just because this is the case, it doesn't mean the practice comes with no challenges and downsides.
Below are remote work challenges and downsides that employers and employees may be facing while working remotely.
1. Isolation
Working from the office makes employees feel like part of the bigger picture and allows them to connect with coworkers every day. Remote work makes it difficult for them to feel involved with daily company activities, which may lower their motivation.
2. Decrease in Work/Life Balance
Remote working makes it more difficult to physically distinguish between an employee's place of work and where they spend their free time. This can make it difficult for them to unplug and enjoy some time away from work.
3. Distractions
Many distractions are in homes, such as children, spouses, pets, and Netflix. In-home workspace conditions vary from one employee to another and their productivity relies upon the ability to ignore these distractions. The better they do this, the more effective their remote work will be.
4. Employee Invisibility
Remote working decreases the employee's visibility at their workplace and, inversely, the workplace's sight of them.
This limited visibility can make employees disconnected from company culture, recognition and inhibit relationships. It can even lead to them being overlooked for promotions.
5. Collaboration Challenges
Full-time remote workers may find it harder to solve problems and be active than their in-office peers because they miss out on the face-to-face opportunity to collaborate. Due to distance, remote working can make it harder for teams to exchange ideas, make decisions collaboratively, ask and answer questions, and be creative.
6. Video Call Fatigue
When you face back to back video calls, Zoom fatigue becomes a real thing. Not to mention, video calls can have a lot of niggles, from joining multiple calls, finding invites, and navigating the UI of different providers.
You also need to exert more brainpower to pick up on non-verbal cues, pay attention to tone and pitch, and keep yourself alert to jump into a conversation at the appropriate time.
7. Lack of Coworker Relationships
Physically being in the office enables employees to bond, share experience, and build camaraderie with each other. Remote working does not naturally provide room for this relationship even with Zoom/Skype calls, online chat systems, and other communication systems in place.
8. More meetings
The number of meetings employees attend while working remotely is often higher than meetings attended by their on-site workers as staff clamour to stay connected.
It takes an average employee at least eight emails to set up a meeting. Scheduling meetings is time-consuming and tiresome. The repetitive nature of scheduling a meeting can result in decision fatigue and draw you away from doing deep work.
9. Greater Stress
According to a study, COVID-19 and remote working have resulted in many workers having higher stress, anxiety, and emotional fatigue. While not for any single reason alone, remote work can be a contributor to this rise in stress due to the isolation and loss of work/life balance.
10. Contributing to Gender Inequity
Analysis has shown that remote working hurts women workers and worsens the existing gender imbalance. In a family with both parents working remotely, women are more often bundled with domestic chores and looking after kids, while their male counterparts focus entirely on their jobs.
Most women work late into the night and wake up earlier than usual to recover the lost time. Some may drop out of the job for good, which can further exacerbate gender imbalances.
11. Less Personal Connection & Trust
Unlike in-person conversation, it's more challenging to establish connections and trust when talking to a person on video calls. And in the absence of real connections and trust, it can be harder to delegate tasks, work collaboratively and provide honest feedback.
Lower trust and connection between employees and employers may produce poor business outcomes, slowing business growth.
12. It's Easier to be Sedentary
Remote working requires you to be intentional about moving and getting some level of exercise. On-site workers may need to walk to the train station making activity part of their daily routine. Commuters may also need to move from one conference room to another for meetings.
Working as a remote employee may see you spend the entire day in your home office. The lack of exercise can be terrible for your health. To address this issue, remote workers need to be intentional about practicing physical exercises as part of their daily routine.
13. Conflict Can Go Unaddressed Longer
Conflicts and disagreements arising while working remotely may go unsolved for longer due to distance. Problems with remote working can be caused by basic things, like a lack of communication, misunderstood cues or disconnected goals.
Detecting an issue while working together in an office can be easy; issues can be surfaced and resolved immediately. When working remotely, you may have no idea that confusion or conflict exists outside the surrounds of the office.
Working remotely requires a level of sincerity between employees, which an office environment may not require. If you are upset or uncertain about something, you might need to be more proactive and raise the issue.
14. Technical Issues
Another issue when working remotely is that technical issues can grind your work to a halt, with no I.T. team on call. Your computer may develop technical issues which may take several days to be repaired or serviced, unlike in the office, where technical issues are addressed almost immediately.
Setting up a computer on your own may be a confusing experience, too, when your I.T lead gives you cryptic instructions that leave you baffled. This can reduce your productivity and effectiveness towards your assigned task.
How to Overcome Remote Work Challenges
Remote working has many challenges; however, none are insurmountable, nor terminal for company success. The truth is, most remote work challenges are far outweighed by the benefit of this new way of working.
For managers, it's about being conscious, transparent and flexible in a new remote working world. Many tenets of a high performing team will hold true. Beyond these, it's about understanding the most pressing needs of your remote employees, and setting up systems and processes to support them.
For instance, as a manager of remote staff, it's vital to put extra attention into collaboration, communication and recognition. Small actions like regular team building exercises, welcoming programs and recognition programs go a long way to elevating the remote work experience.
If you've already allowed your employees to work remotely and plan on keeping working remotely in the future, keep the above advice in mind. And be sure to employ virtual remote team working tools or remote team management software to help mitigate the associated challenges to realize maximum productivity.
About The Author: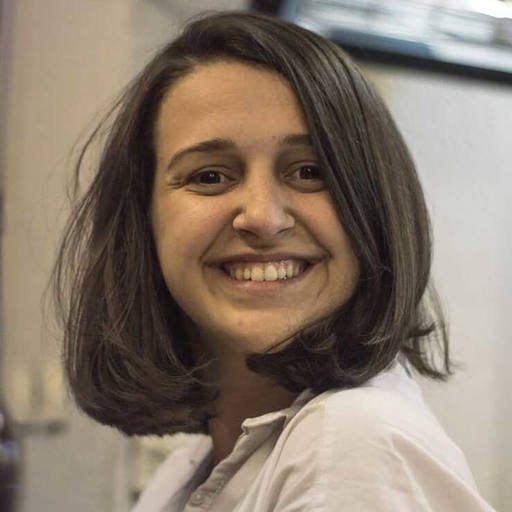 Bojana Djordjevic is a Content Writer at Workpuls, with a background in marketing and journalism. She enjoys writing about productivity, remote work, and the evolving jobs economy.