When you submit your business on the submission page, our business form requires you to select a location on the map.
You can drag and move the map with your mouse to select the desired location, or you can use the search feature built in.
To use the search feature built into the map click the search icon.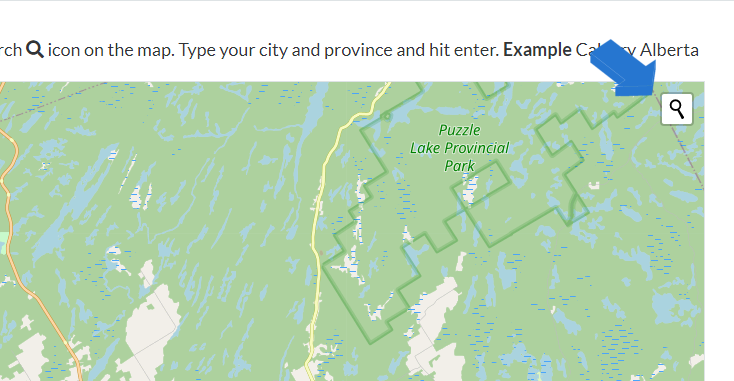 Type the province, city or town and hit enter on your keyboard or mobile device click go, the map will produce a drop down of locations to choose from.
Select the one that shows your location of your business.
The map will move to that location.
You can use the + or - signs on the map to zoom in or out to help you pinpoint your location.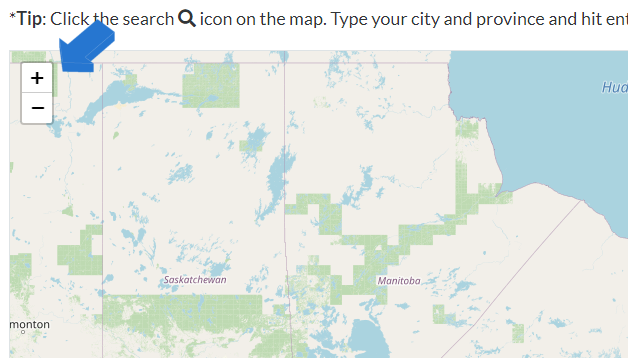 Once you are happy with your selection click on the map to set the map marker for your business!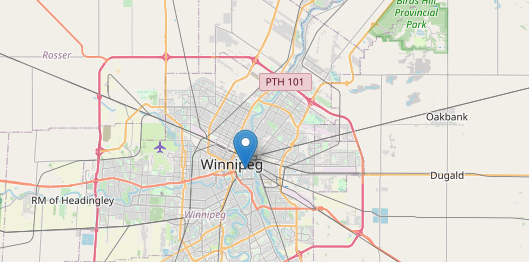 Not to worry, if you clicked the map and the marker was set wrong, just click the map again to move the map marker to the correct location.
You can now fill out the rest of the submission form.